Bonita National Golf Club Homes
Posted: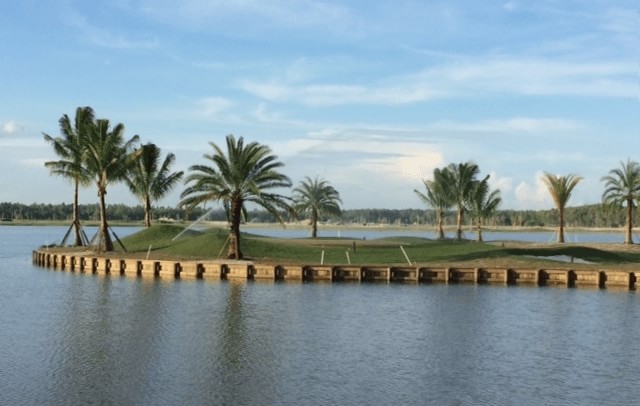 Discover Life at the Bonita National Golf Club
The Bonita National Golf Club community is another of the many new communities that seem to be growing out of the ground all around Florida. While there are a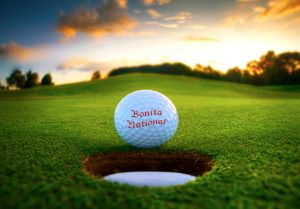 number of great features and benefits to living here, the number one amenity is the golf, and no doubt, the experience at Bonita National Golf Club is exceptional. The community, located at the end of Bonita Beach Road, features an amazing course designed by Gordon Lewis.
The recently opened golf course is already striking rave reviews with local residents. Since it first opened in January, this golf course features beautiful grounds and challenging courses. Golfers who have played the course have only great things to say about it. The course is playable for all levels of skill. It features wide, flat fairways, faew doglegs, strategically placed bunkers and also plenty of bailout areas. The course has a solid, open layout where big hitters can do their thing from the tips playing 7,019 yards. Shorter hitters can step-up to the forward tees measuring 5,030 yards. Water runs along a few of the holes and lakes meander throughout the layout, yet for the most part, water provides more of an aesthetic perk or selling point for home buyers as opposed to a hazard for golfers. 
The golfing actually pulled a home owner away from a neighboring community. Robert and Rosanne Sonner have already picked out their little piece of heaven and are the first to move into Bonita National Golf Club. Living in the neighboring community of Village Walk, Robert and his wife decided to go for a ride and check out the new development. It didn't take long before they knew they had to buy it.
Being one of the first residents to purchase space in a new community like this has its perks. One of them being your choice of ideal locations. The Sonners will be living on the 18th hole, while Joe and Sharon Wenzl chose a spot that overlooking the golf course and the nearby preserve.
The Community
Like many new residents, it was the golf that really got Joe and Sharon to go out and look at the new properties. There are many other great benefits to snagging up one of these hot properties. Rosanne Sonner was happy with the eight tennis courts that are going to included. Other amenities here include swimming, fitness center and a stellar club house with ample space for social gatherings
Quick Facts Bonita National Golf Club
Broke ground in December 2013
80 residences already sold
1,600 front doors at buildout
Single family homes, coach homes, two story verandah condo homes and four story condos are available
800 residences with bundled golf
800 residences with a social membership
For more information on homes for sale at Bonita National Golf Club, connect with Realtor Minh Nguyen by submitting the contact form below.
Bonital National Golf Club Homes for Sale
Bonita National Golf And Country Club

Courtesy of Premier Sotheby's International Realty

Bonita National Golf And Country Club

Bonita National Golf And Country Club

Courtesy of Hayden Real Estate LLC

Bonita National Golf And Country Club

Courtesy of Realty World Top Producers Rlt

Bonita National Golf And Country Club

Courtesy of Realty World J. PAVICH R.E.

Bonita National Golf And Country Club

Courtesy of John R. Wood Properties