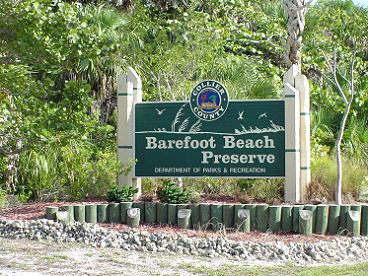 View All Barefoot Beach Listings
Amenities:

Beaches

Fishing

Luxury

Boating
The community of Barefoot Beach is situated on 460 acres that lie along a two-mile stretch of relatively undeveloped beach. Located in Collier County, it has been named the "Second Best Beach in America" for its unspoiled natural beauty that is a rarity in along Florida's Gulf Coast.
The relatively quiet beaches are the main attraction at this seaside community. Sparkling white sand and a backdrop of shallow, turquoise waters makes this the perfect place to go swimming, sunbathing or beachcombing. The beaches here are an excellent place to spot dolphin, gopher tortoise or royal tern birds.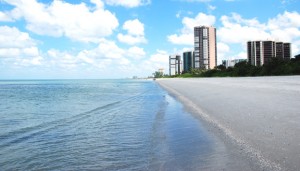 There's never a lack of anything to do in this South Florida community. The nature trail leading to the beach is an ideal place to spot birds and wildlife. Kayaking is also a popular activity due to the relatively calm waters. Delnor-Wiggins State Park is just a short distance away, and offers the opportunity for shell collecting, boating, fishing and picnicking.
Staying active is easy to do year round. Since Barefoot Beach and the town of Naples are located in southeastern Florida, temperatures are relatively mild, even in the winter. Kayaking, canoeing and bicycling through Old Naples are often enjoyed during the winter months. Walks along the beach often allow people to view manatee, who migrate to these warmer waters to escape the colder temperatures found farther north.
Many of the homes located here lie directly on the Gulf of Mexico or Little Hickory Bay, and contain docks where residents can house their own watercraft for year-round use. As such, an active outdoor lifestyle is something residents of this small community enjoy. Residents also have access to their own tennis courts, fitness center, clubhouse and community pool.
This community consists of six different neighborhoods, all with their own unique features and demographics. A variety of real estate is available, ranging from condos with Gulf and Bay views to single family homes with private beach access. In all, there are more than 700 homes to choose from in a variety of different price ranges.
One of the biggest advantages to living in this community is the fact that property taxes here are much lower than in nearby Bonita Beach, which is located in Lee County. It is also just 15 minutes from Interstate 75, which can take you to south toward Miami or North toward Tampa Bay and St. Petersburg. While it is serene and peaceful, it is nonetheless a short drive away from shopping, dining, and entertainment.
Barefoot Beach is a community with something for people from all walks of life. Those who have dreamed of opening their windows to a soft ocean breeze and falling asleep to the sound of waves crashing gently against the seashore can make their dreams a reality by investing in local real estate.