View All Bent Creek Preserve Listings
Amenities:

Gated

Tennis Courts

Fitness Center

Water Views
If you've been considering a move to the Sunshine State, you should be aware that an excellent opportunity awaits you at the Bent Creek Preserve in Naples, Florida. This scenic and idyllic new community has been specially designed and created with resort styled amenities, luxurious interiors, and a wealth of modern design features.
Each Home Is Fully Equipped For Modern Luxury Living
The Bent Creek Preserve features four fully modern new home designs, which are sized from 2,700 to just over 4,400 square feet. The homes have been designed, engineered, and constructed to meet and exceed modern 21st century health and safety standards.
The following is a partial list of the amenities each new home at Bent Creek Preserve will include:
The buyer's choice of one and two story floor plans.
A choice of between three to five bedrooms in each home.
A fully equipped three car garage.
The buyer's choice of 3.5 to 4.5 bathrooms.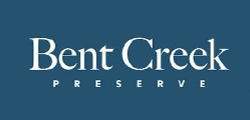 A Gated Residential Community For A Modern Professional Family
Naples, Florida is the ideal location for a modern professional family. This gated residential community features full security, quiet, respectful neighbors, and a truly professional atmosphere. If you've been searching for the ideal place to raise your family, we cannot recommend this location highly enough.
Some of the residential features at Bent Creek include:
A carefully planned shared recreational area, which is situated next to an excellent view of the nearby waterfront.
This recreation area includes a tennis court, a water sports recreation area, and a state of the art modern physical fitness center.
The entire area is situated next to a series of lakes, all of which are fully accessible to the residential community.
The community is located next to I-75, making local travel a quick and convenient affair.
The Bent Creek community is fully secured with a round the clock staff for maximum privacy and safety. All access to the community is fully controlled.
Bent Creek: Your Luxury Home In Sunny Florida
If you've been dreaming of making a move to sunny Naples, the time could not be more right. This modern, fully secured gated community features four excellent new styles of home for residents to choose from.
Egret
The Egret features 3 bedrooms and 3.5 bathrooms, with 2,756 square feet of space. This single story home also includes a convenient 3 car garage.
Heron
The Heron is a two story luxury home that features 4 bedrooms and 3.5 bathrooms, with a spacious 3,0001 square feet to move around in. A 3 car garage is also included.
Ibis
The Ibis is a modern two story luxury dwelling that comes equipped with a 3 car garage. The Ibis also features 4 bedrooms and 3.5 bathrooms, and some 3,631 square feet of luxury living space.
Osprey
The Osprey is Bent Creek's top of the line, luxury showpiece home. It comes fully equipped with some 4,497 square feet of living space. Also included are 5 bedrooms, 4.5 bathrooms, and a full 3 car garage.
No matter which style you choose, you're sure to find your ultimate luxury home here in Bent Creek. Feel free to contact us today for more information.