Cypress Woods Golf And Country Club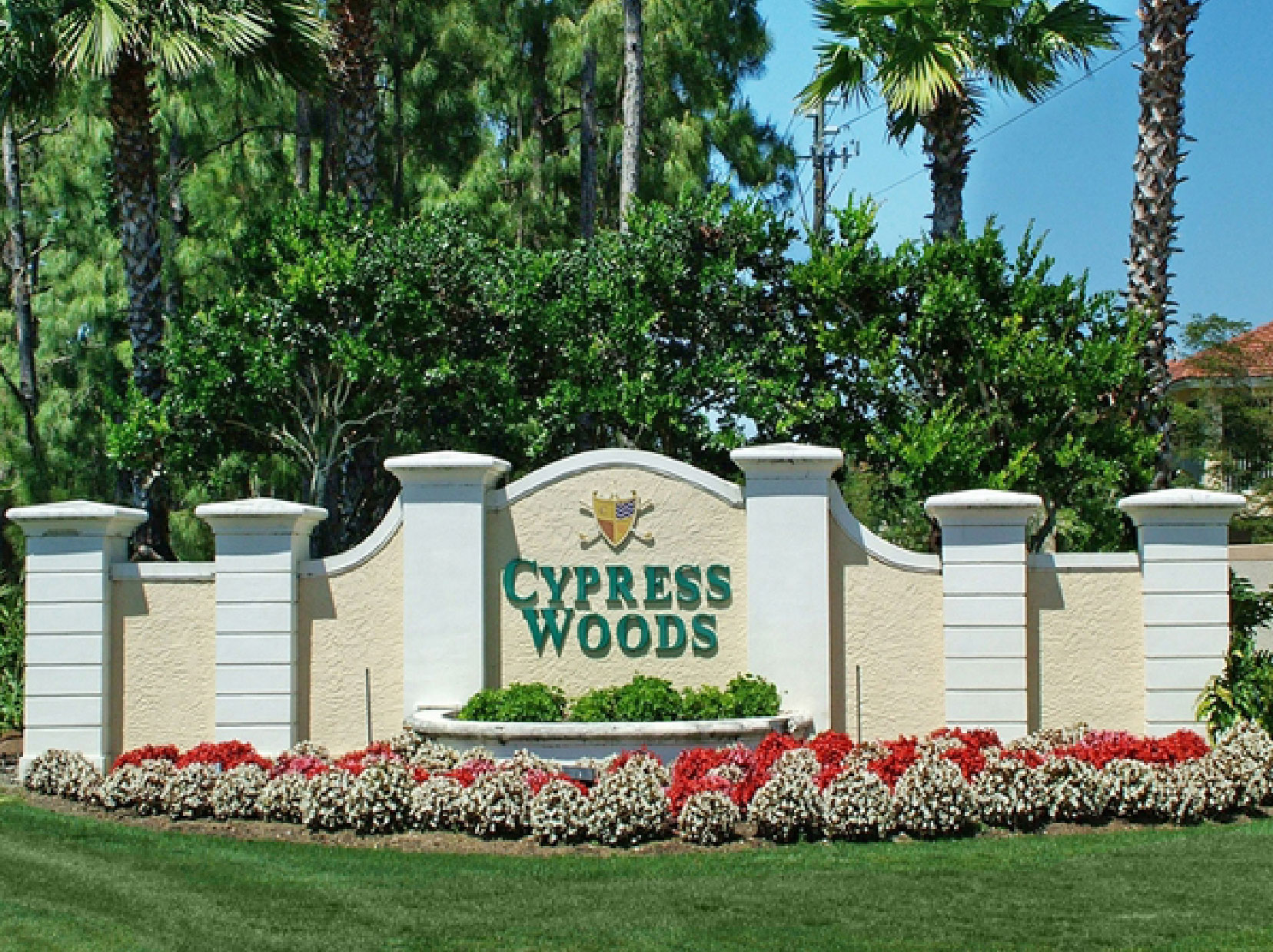 View All Cypress Woods Golf And Country Club Listings
Amenities:

Golf Course

Tennis Courts

Clubhouse

Fitness Center
About the Cypress Woods and Country Club
The Cypress Woods Golf And Country Club in Naples, Florida is a spectacular place to live because residents often enjoy practicing the challenging greens and honing their putting performance. The property is nestled among the Slash Pine and Cypress Trees. There are several water features and spectacularly landscaped areas on the property.
Properties for sale
Home buyers can purchase many home styles on the club property. Terrace condominiums, homes with verandas, coach, carriage homes, and single family residences are just a few of the available choices. Most homes are two and three bedrooms. Because there are so many lakes and wilderness areas on the Cypress Woods property, almost every home features a scenic view with breathtaking spaces designed to make the most of the scenery. Many residences have a one or two car attached garage. There is a Pro Golf Shop on the premises, and the people who work there are real experts in golfing gear.
Club amenities
The Cypress Woods Golf And Country Club features wedding facilities, workout areas, tennis courts, and a magnificent swimming pool where tenants can sit back with friends and enjoy a cocktail before dinner. A relaxing spa is on-site to pamper residents whenever they get a chance. The Cypress Woods Restaurant is very elegantly decorated with sleek finishes and a crisp, clean atmosphere. Large picture windows enhance the view of the 18th hole of the golf course while an amazing center bar invites conversation.
Attractions in Naples, Florida
Naples is full of exciting places to visit, explore, and experience. By living in this area of Florida, people who live on the club property can easily visit the community Zoo or the Botanical Garden. The Corkscrew Swamp Nature Sanctuary is a unique stop that teaches people about the local habitats and wildlife in the community. Delnor-Wiggins Pass State Park and the Collier-Seminole State Park are two of the nearby recreational areas that residents often explore in their free time.
Culture
Art and history lovers tend to visit the Palm Cottage, the Teddy Bear Museum, and the local Museum of Art. The Philharmonic Center for the Arts is a favorite destination for residents and visitors to the city. Families often schedule a time to see the Golisano Children's Museum where there are interactive exhibits for kids of all ages.
Shopping and local businesses
Miromar Outlets is a premier shopping mall where people can find everything from a personalized gift item to a unique bedroom suite. Third Street in the Downtown area of the city has a vibrant daytime crowd with quaint boutiques to shop and cafes with mouthwatering delicacies to sample. The town center also has a nightlife scene that is welcoming and fun with contests, games, and parties.
Events and festivals
The community has a busy events schedule with everything from beach combing to pine needle basket classes to farmers markets and flea markets. There are wonderful functions like the Sundays at the Pit where bikers gather around the fire pit and listen to live music, sample tasty treats, and relax with Harley Davidson and Six Bends. Every Third Thursday of the Month, people gather on Third Street to dance, sing, and play every kind of music imaginable.