Esplanade Golf and Country Club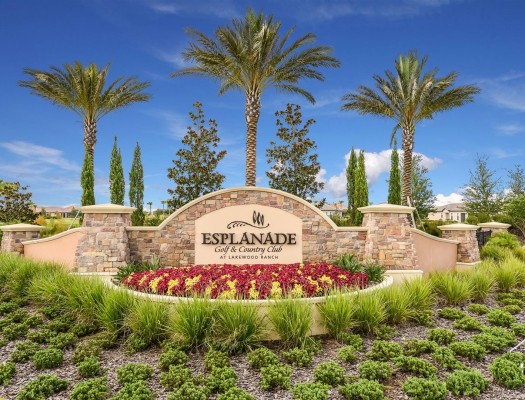 View All Esplanade Golf and Country Club Listings
Amenities:

Golf

Resort Pool

Country Club

Restaurant
In a land of tropical climates, permanent relaxation, exotic nightlife, and a surplus of exciting activities, shopping centers, and hobbies for all ages, Naples, FL has made quite the name for itself in the past decade. Considering all that the area has to offer to its residents, whether seasonal or full time, Taylor Morrison has landed its newest community in the heart and soul of this personal paradise; Naples, FL. Esplanade Golf and Country Club of Naples is the latest and most luxurious resort style community the area has to offer, and which stands out from all the others. Off the Southwestern coast of sunny Florida, this elegant living community offers its residents luxurious homes and a breathtaking, serene environment, along with fabulous and untouchable amenities.
Located 3 miles east off of I-75 highway, this community is nestled in a highly desired residential area, just beyond the bustling corner of Collier Boulevard (which includes a plaza with restaurants, shops, and a grocery store) on Immokalee Road. The beautiful powder-soft, white sands of the Southwest Florida beaches is also just about a 15 minute drive away. Almost 1,800 acres of lush, tropical terrain were used to construct this lavish, new community, Esplanade Golf and Country Club of Naples. In honor of the naturally beautiful and exotic wildlife of the surrounding tropical, wetlands area, nearly 1,000 acres were set aside in dedication to preserving the beauty of the location. Some of the preservation areas include over 170 acres made up of many beautiful lakes in this Florida neighborhood.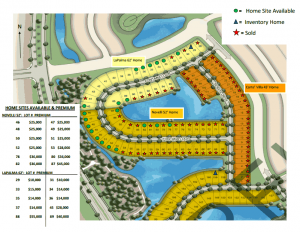 Designed by professionally experienced landscape architects, an 18-hole, championship golf course will be lined by over 1,000 fabulous residential homes of all sizes and styles. The golf course is currently open to the public, and membership is included in the purchase of any of these quality-built and breath-taking designed homes by Taylor Morrison. The community's personal, private Country Club includes the course's Pro Shop, a swimming pool and a separate lap pool, as well as an outdoor bar. Some of the other amenities offered to residents is a fully functional event center in the clubhouse with a computer room and areas for private dinners or parties. Think of it as a tropical golf vacation in your own back yard!
Taylor Morrison has been building homes for more than a century, and with such extensive, successful experience in the industry, every home in this new, exciting Southwest Florida community, has a guaranteed updated design and quality construction. They have built many high-quality homes and highly-trusted communities within the beautiful locations of Florida, Arizona, California and Texas. Come home to Esplanade Golf and Country Club and live a reality in fantasy life of luxury in the lush and exotic lands of sunny Naples, FL.