Luxury feel without luxury rules at Naples Talis Park
Posted: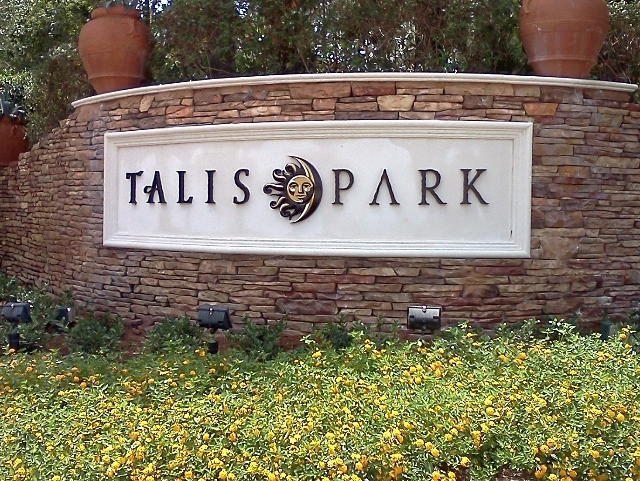 The building boom at Naples Talis Park that began with the arrival of Kitson & Partners three years ago continues to flourish and shows no sign at all of slowing down. By the time the current plans reach completion, the number of homes at Naples Talis Park will multiply by more than five, going from 32 in 2012 to more than 160.
Why is Naples Talis Park So Popular?
What's driving this tremendous surge that saw 2014 conclude with over $100 million in sales during the calendar year? A good portion of the appeal stems from the
fact that buyers in this area have the rare chance to combine the lure of luxury living with a casual approach to everyday life. That unbeatable tandem has drawn comparisons to living in Europe, but with constant warm weather and sunshine.
Prior to Kitson's arrival, the community was known by its former name, Tuscany Reserve, and lacked certain amenities. However, an air of a more high-brow atmosphere also permeated the area, which turned off those looking for relaxed living arrangements without dress codes and other restrictive features.
The Casual Lifestyle in Luxury
That lack of pretense seemingly appeals to everyone, from those who want to live in $10 million estates to those who are content in $750,000 condos. All of those residents are living in the midst of 461-acre community that will eventually have 623 residences when built out.
Such rapid expansion translates into a need for bigger on-site facilities for Naples Talis Park. For example, the once 7,000-square foot clubhouse will eventually be 32,000 square feet, and include such things as a resort pool, a lap pool with a pair of swim lanes, four bocce courts and six tennis courts.
For those whose interests are less athletically-inclined, there will be social rooms as well as areas for either formal or casual dining.
Visual Delights
Along with all these arrangements, the scenery is something to behold. Narrow lakes that stretch along the main road are paired with citrus groves, while brick bridges bring those traveling on cobblestone roads to exotic condos situated over the water.
Those living in the main square area can walk to areas such Fiona's Café or the fitness center, but residences that cater to those with a yen for golfing or the water are available and within a short distance of those same amenities.
There are individuals who are partial to a more landscape-friendly approach, an interest that was also taken into consideration with areas available that have plenty of trees on display.
A Wide Range of Residences
The popularity of the condos has resulted in construction currently taking place that will add two more buildings to that stable. Meanwhile, 12 inventory homes are also available, with six of them catering to those eager to move in immediately by having them already furnished.
Enticing Combinations
The fact that luxury and aesthetics are able to blend with the concept of relaxation and fun make this North Naples luxury haven a rare breed within the realm of the Florida real estate market. Those lucky enough to partake in this atmosphere of friendly ambience know what they have is special and are more than happy to let others know about it.
For more information on Naples Talis Park, contact Minh Nguyen by submitting form below:
Naples Talis Park Homes for Sale
Courtesy of KE Talis Park Real Estate Co